Everyone who's not living under a rock has heard of Fitbit and Garmin. They are THE biggest names in fitness trackers, and for good reason, too.
But if you're on the lookout for a fitness tracker and you want the best that money can buy, it makes sense to read articles like this one, and see just how the two compare. 
We're going to briefly discuss the background of these two fitness tracker giants, before seeing how they compare in their typical features. We'll then wrap up with a final verdict. Please feel free to scroll ahead to any area of particular interest to you.
Backgrounds Of Fitbit And Garmin
Of the two, Garmin has been around the longest starting off as far back as 1989 (I know, I was surprised too). Whereas Fitbit was founded as recently as 2007.
Both manufacturers can be considered very well established by this point, and their innovation in their products continues to grow and impress year after year.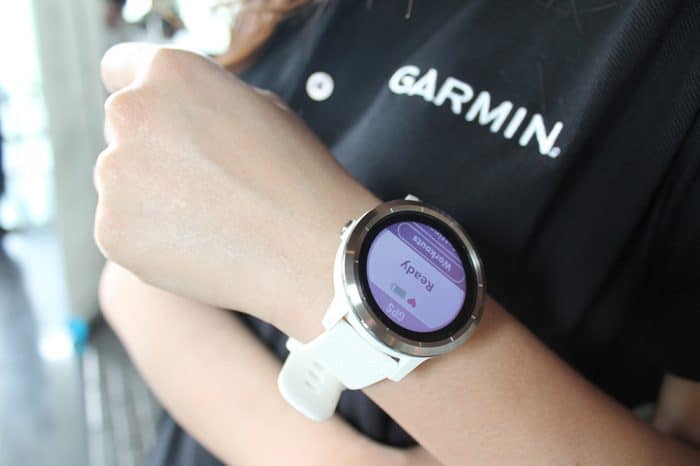 Garmin's background differs from that of Fitbit in that Garmin is a brand that started out in GPS devices and products, and later started taking on the fitness watch market, whereas this is what Fitbit focused on from the get-go.
Appearance & Display
Both Fitbit and Garmin offer fitness trackers with a wide range of looks…
Many of which are based on the sports watches of old, with a big bulky watch face featuring all your data, and a black silicone strap. But there are also many in a wide variety of alternative colors, including some much more feminin and lighter shades.
Moreover, the watch face isn't always presented in a big square block, there are also round ones available, and more minimalist and rectangular ones. 
We would argue that on the whole, Fitbit watches look more elegant than their Garmin counterparts.
Health & Fitness Tracking
In terms of what health and fitness stats these fitness trackers have to offer they used to be pretty much on a par. They measure the number of steps you take, they monitor your heart rate, and they can monitor your sleep cycle. 
But this changed when Fitbit introduced their new Health Metrics dashboard, which tracks all sorts of things. It measures the oxygen level in your blood, your skin temperature, your breathing rate, your heart rate variability, and your resting heart rate. 
There's a downside, however. In order to access the Fitbit Health Metrics dashboard, you will need to sign up for premium membership. You can expect to pay approximately $10 per month.
But if you pay for annual membership, you can save a considerable amount of money. And for a little extra  money they will also include 1-on-1 health coaching, too.
So the winner for this category is Fitbit. 
Heart Health
Any fitness tracker worth its salt will feature heart rate monitoring. 
Many fitness trackers favor Fitbit in this regard because of it's sheer simplicity and minimalist approach in terms of presenting data such as the resting heart rate.
However, when it comes to how the heart rate fairs during exercise, we would have to argue that Garmin has the upper hand, because of all the data it can provide the wearer with…
There's a greater emphasis placed on VO₂ Max (how much oxygen is used when you're doing intense exercise), and heart rate zones. And this in turn can provide further information still in terms of load, stress, and recovery etc.
Given this we would favor Fitbit for those who don't do a lot of vigorous exercise, but for those who like to work out regularly, Garmin might be a better option.
Sleep
It was Fitbit who were the first of the two to develop an edge when it comes to sleep monitoring. It does so by going from your heart rate to determine when your body is in REM sleep or the other sleep stages.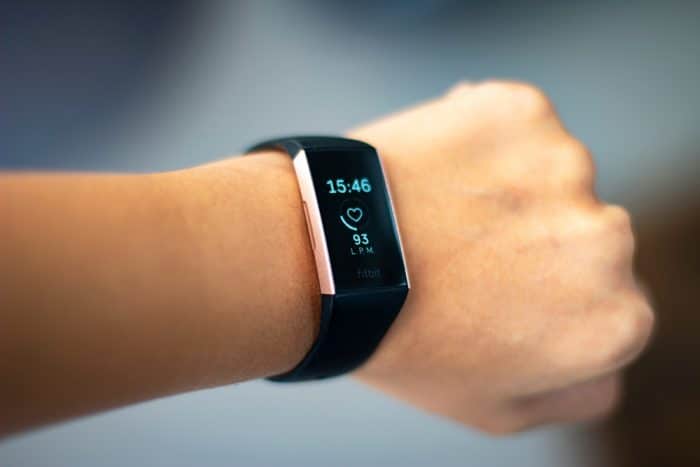 But since then Garmin's sleep tracking performance has improved. And better yet, it does this by taking more factors into account in certain watches, such as blood oxygen levels and respiration rate.
To be honest both brands are effective at determining how well you have slept, and whether it was long and deep, or merely a series of restless intermittent sleep cycles.
Sports & Workout Tracking
To us, Garmin is the clear winner for sports and workout tracking. But this is not because of the range of preloaded sports profiles you can use but more because of the way they go about tracking the relevant data.
GPS Tracked Workouts
Many sports can benefit from tracking the person's location. From this you can determine not only the distance covered but also the speed. You can use it for hiking, running, cycling triathlons, and power walking. 
Now, GPS tracking is certainly one of Garmin's stronger points, and is easily why the Garmin fitness trackers took off so well in the first place. Most Garmin fitness trackers feature GPS tracking with very few exceptions, such as the Vivomove 3 and the Vivosmart 4.
But, several of Fitbit's offerings now also include built-in GPS, including the Charge 4, the Versa 3, and Sense ranges. The GPS tracking on Fitbit doesn't provide quite as much data as you get with Garmin, but you can connect them to Strava so you can view more data online.
So Garmin is our winner for this category.
Heart Rate In Workouts
Anyone wanting to lose a little excess body fat should be concerned about their heart rate zones as they work out.
Fat burning only really occurs when you get your heart rate a certain level above your resting heart rate. So it's an important aspect of your fitness to feature if weight loss is your goal.
Both the Fitbit and the Garmin brand measure heart rate, and they will also measure your VO₂ Max, i.e. how much oxygen is used when you're doing intense exercise.
This effectively provides the wearer with a cardio fitness score, which happens to be exactly what Fitbit refers to it as.
But some Garmin fitness trackers, namely the Forerunners, 
Other Features
Smartwatches
Both Fitbit and Garmin have been known to produce smartwatches, which allow the wearer to pair their watch with their smartphone so that they can receive notifications such as calls and texts right on their wrist.
Contactless Payments
Both Fitbit and Garmin have been known to produce watches that allow wearers to make contactless payments through their watch, and that can be very handy.
Their Apps
The Fitbit app is pretty good, very well rounded, and perfect for a beginner who's looking for something that's easy to use. And, better yet, Fitbit also works well with some great 3rd party apps, like Strava, that will upload your data to the net.
Fitbit has also launched its own app store, and while it only had a couple of apps on there at first, this has been growing gradually.
The Garmin app, known as Garmin Connect, is better for those who want maximum data on their sport and fitness tracking. However, you won't be blinded by science, all the data is well presented and easy to read and to follow.
And if you're concerned about not being able to see all that data on a tiny watch, don't worry – the Garmin Connect app is also available on a desktop for a more thorough analysis.
You can access further apps for your Garmin fitness tracker on Garmin Connect IQ.
Affordability & Value For Money
A good Fitbit watch can cost anywhere between $70 and $300.
A good Garmin watch can cost anywhere between $65 and $350.
So, they both have options for a wide variety of budget options, some high-end versions with all the trappings, and others that are far more affordably priced.
As for which offers the best value money, that's actually quite subjective, and it really depends on what exactly you're looking for in a fitness tracker…
If, for example, you only want a basic fitness tracker that can count your steps and monitor your sleep and heart rate, you don't really need an expensive watch for that. If however you're looking for a smartwatch with GPS and contactless payment and such, then you can certainly expect to spend more money.
Our best advice to you when it comes to this is to check prices as you go along. You never know when you might catch a deal!
Final Verdict
So, as you can see both brands have a lot to offer…
For beginners who just want to try out a fitness watch, we would have to recommend they go for a Fitbit. With their minimalist design they don't go overboard with all the detail they can offer. 
But we have to concede that while Fitbit might be just the job for some users, Garmin might be preferable for serious sports men and women, who are looking for a fitness tracker with the full range of health and fitness metrics without having to pay additionally for a subscription service.