Links on this page may be affiliate links. If you buy through one of our links we may earn compensation.
There are a lot of fitness trackers on the market and a lot of different features for each one, so it can be difficult to make an educated decision about which one to make. However if you are looking for a fitness tracker that that has a blood pressure monitor or a blood pressure watch, you'll be able to narrow your field significantly.
The technology for measuring blood pressure is still fairly new, so there are not many trackers with this feature. If you want to find out more on how it works check our post on how do fitness trackers measure blood pressure.

The major manufacturers such as Fitbit, Garmin, Apple are innovating all the time with health monitoring features such as ECG but so far none have gone all in for blood pressure tracing.
That begs the question: Are there enough viable choices for fitness trackers? Check out this list of some of the best fitness trackers with blood pressure to find out which one will work for you. 
Table could not be displayed.
Pros
Omron has been a big name in blood pressure monitoring for several years, so the name alone comes with a lot of clout. Being a big name in blood pressure, it was important that their smartwatch was cleared by the FDA as an accurate monitor before it hit the market, which it was. 
This Omron fitness tracker does not employ the commonly used PPG technology that is found in all other fitness trackers that claim to monitor blood pressure, but instead has an inflatable cuff that is supposed to be more accurate. 
Cons
Though the inflatable cuff is more accurate, it isn't exactly convenient. No one likes to be interrupted during their day to have their blood circulation cut off. You can make the settings whatever you want, but if you don't like the feel of the inflatable cuff to get your blood pressure, this might not be an option for you. 
The design is a good one, and squeezing an inflatable cuff into a smartwatch is a challenge, but it does remain that it is more bulky than most smartwatches. If you are someone who has a heart condition however, this design is much more sleek than the typical wrist worn wireless blood pressure monitors. 
Pros
The Asus VivoWatch BP is a fairly new model of fitness tracker with a more accurate blood pressure monitor than most. It has two sensors, one for ECG and one to read your PPG through your finger. With a combination of the two readings, you can get a more accurate read than some of the other fitness trackers that list blood pressure monitoring among their features. 
Compared to the bulky Omron Heartguide, this smartwatch is light as a feather and has a sleek design that won't get in your way as you go about your daily activities. 
If you record your blood pressure a few times a day, you can send it to your physician and he or she can have a more accurate idea of your blood pressure condition throughout the day. 
Cons
The watch takes two hands to get a reading, which isn't necessarily a bad thing, but it is more "hands on" than other fitness trackers. 
This smartwatch also doesn't offer many more features than the basic step counter, heart rate monitor, sleep tracker etc. It isn't really a watch that you would use to scroll through apps and really personalize your health goals. However, if you just want to have basic health tracking features, then this is a great option without getting too technical.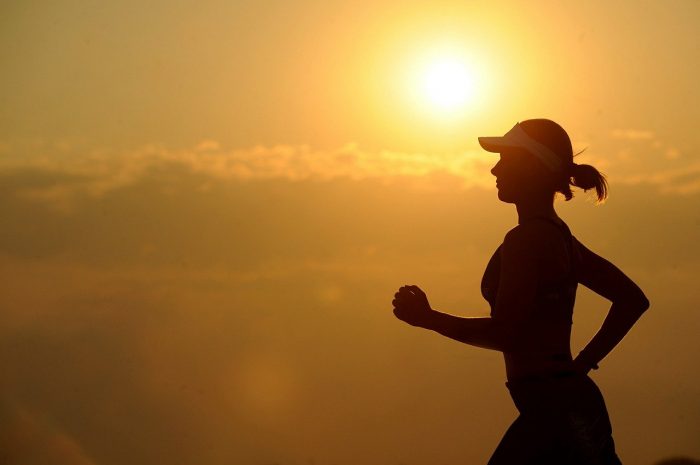 Pros
The MorePro is another affordable option for a fitness tracker, especially with a blood pressure feature. It is lightweight and has a comfortable design. There are not too many screens to scroll through and it is very simple for even the least tech savvy user. 
Cons
This uses PPG technology on the wrist and it records at a higher blood pressure than what is typically recorded from the upper arm. This is a good option for the price and can be useful to track trends in your blood pressure, but again, it isn't medically graded accurate. 
Pros
The Fitfort fitness tracker comes at a very affordable price and has all the features you would want in a fitness tracker. It doesn't have smart social apps, but it has all the other basic fitness features.
Cons
The Fitfort uses PPG like most of the other fitness trackers on this list, and has the common problems that come with it. It typically records blood pressure higher than that person normally would. This is a problem with PPG technology and the location of the wrist. It might not be a big deal to some, but if you are buying the tracker for the purpose of recording an accurate blood pressure reading, you may want to check its accuracy against blood pressure monitors. 
Pros
Many people say that a fitness tracker is only as good as its app, and the app that comes with this tracker is simple to use and helpful. The Bolzun Fitness Tracker B15P is reviewed to be about on par with the other fitness trackers that measure blood pressure through PPG technology. However, many reviewers have found that the blood pressure monitoring becomes more accurate over time. The more you use it, the better calibrated it is to your body. 
Cons
The app is also simple to use and easy to navigate, though your blood pressure will not automatically show up in the app each time you use it. 
Everything else that the tracker records shows up automatically, namely the step counter and calorie calculator, but the blood pressure requires that you press a button in the app for it to record the information each time you take your pressure. 
Pros
This may be one of the most affordable fitness trackers on the market, let alone blood pressure specific fitness trackers. It works well with an app and you can customize the screen to have specific notifications. The battery life lasts a long time and provides continuous heart rate and blood pressure monitoring. 
Cons
Again, it is not medically graded for blood pressure. Especially when fitness trackers are continuously recording blood pressure data–rather than periodically–the data can be incorrect. The blood pressure monitors that have the most accurate readings are the ones that require that you sit still for about a minute with your wrist and heart height. PPG can be sensitive to movement, so the blood pressure reading in this particular fitness tracker is probably off by a bit. 
Pros
Again, another affordable fitness tracker option. The app and fitness tracker are easy to use and have a simple design. The pedometer is accurate without GPS. 
Cons
As with many of the above mentioned trackers, it uses PPG and has a higher than normal blood pressure rate when used. Again, this is an issue with the technology available currently and the location of the fitness tracker on the body. 
The design can also be a bit fragile. The straps pull off of a USB plug for charging and some users have complained that it breaks if you're not careful pulling the strap off.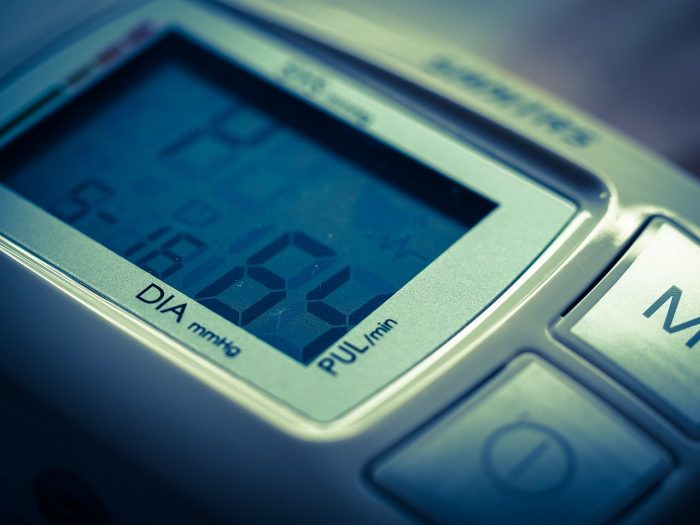 External Blood Pressure Monitors
As mentioned earlier, blood pressure monitoring is fairly new to the fitness tracker market. Tracking blood pressure is an important tool that would benefit every person at every fitness level, however it remains to be in its beginning stages of continuous measurement. 
If you have a serious heart condition, consult your physician about what options would be best for you to monitor your blood pressure. Perhaps one of these on this list will be sufficient, but if you have a very serious condition, you will probably want to go for something approved by the FDA.
More information is always better than less, so if you have a fitness tracker using PPG that you have found to be fairly accurate, it can't hurt to use that continuously to track your blood pressure while regularly checking in with an external blood pressure monitor. If you would like a list of some external monitors that are compatible with your phone, check out the end of our article titled "Can Fitness Trackers Measure Blood Pressure?" 
Conclusion
Though there are very few medically graded options for a blood pressure monitor available today, there are high hopes for technology to develop in the near future. The big names in fitness tracking such as Garmin, Fitbit, and Apple, as yet have not put out a reliable blood pressure monitor, likely because they are working on the highest quality technology to make a big splash when they release it. This is definitely a feature to keep your eye out for in the coming years.
Last update on 2023-01-22 / Affiliate links / Images from Amazon Product Advertising API