When you find an app that you really love and you've learned how to use, it's hard to let it go. Even when your own wearable fitness tracker has its own app that goes along with it, sometimes you just like what you know or you appreciate how things are laid out. This is the case for many people who want to use their fitness tracker for myfitnesspal It has been around for a long time and many people use it daily to help them with their fitness goals.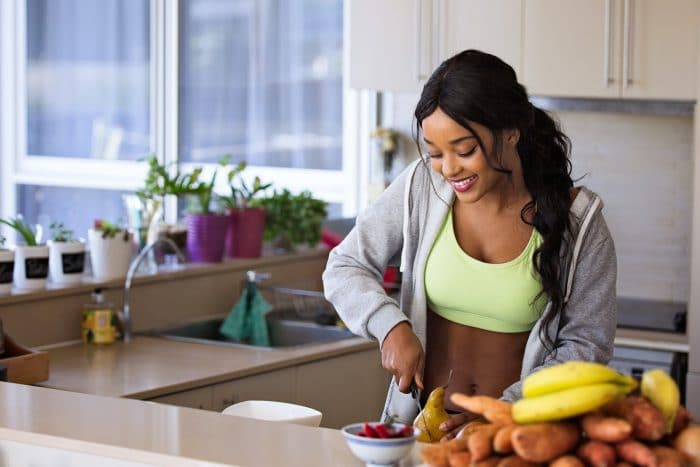 So if you have a fitness tracker, can you use it with MyFitnessPal™? Most of the time the answer is yes! MyFitnessPal™ is compatible with most of the more popular fitness trackers on the market.
Here are the ins and outs of using myfitnesspal compatible fitness trackers. 
Which Fitness Trackers Are Compatible?
In all honesty, almost any fitness tracker out there should be compatible with MyFitnessPal™. However there are some fitness trackers for myfitnesspal that work better or are more popular to use than others. 
The most popular brands of fitness tracker for myfitnesspal are: 
Apple Watch
Fitbit
Samsung
Garmin
These all work well with MyFitnessPal™, whether using their app or using another app in conjunction. It is convenient that some of the most popular brands can pair well with one of the most popular fitness apps. 
I mentioned the brands, but here are some of my favorite models of each of the brands that work well: 
The Fitbit Charge 4 is very accurate and is practically hands off. It works well with MyFitnessPal™ and automatically tracks all your movements. Slightly larger than the Inspire 2 you also get the in built GPS and other Fitbit health features like Cardio Score and Activity minutes. It also includes advanced sleep monitoring and you'll want to check out other options if you want a color screen.
The Garmin Vivosmart 4 is a slim, lightweight MyFitnessPal™ compatible tracker. It's not going to win awards for stylish design but it can be used in the water with a 5ATM rating. Great battery life at around 7 days for typical use. The lack of an on board GPS , small display and lack of interchangeable straps go against it.
It makes sense that the latest model of the Apple watch would be the one that I mention here. The Apple Watch just gets better and better as time goes on and it is completely compatible with MyFitnessPal™. Of course, this is more a smart watch than a fitness tracker as you would expect from an Apple product it comes at a price. There are certainly more affordable options out there. With all the smartwatch goodies you also lose out on battery life.
This affordable, easy to use Fitbit tracker is sleek and small. It's perfect for someone who wants to track their movements but not be bothered by notifications etc. throughout the day. Fitbit Inspire 2 works well with MyFitnessPal™. Its small display and lack of built in GPS go against it when compared to some of the other trackers on this list.
Letscom and Fitfort
So MyFitnessPal™ is compatible with some of the most popular fitness trackers on the market, but what about the less expensive and perhaps lesser known brands? Would Letscom and Fitfort's fitness tracker work as well? 
The answer is yes, these affordable fitness trackers also work with MyFitnessPal™. They have their own apps as well, but it's nice that you have the option of using a great app with an affordable tracker. 
How To Connect Other Trackers
Connecting your compatible tracker to the myfitnesspal app couldn't be more easy, though if you don't know where to look, you might need to be pointed in the right direction. 
Go to MyFitnessPal™ on your device and click the three buttons that mean "more"
Select "Apps and Devices" 
It will then take you to a screen that has all your apps and another page that has the listed connected ones. You can select the "connected" tab to see if the app you're looking for is already connected. Otherwise, scroll until you find the one that you want. 
Once you click on that app, it will ask you to sign in with your name and password, or create a login. 
Once you log in, go back to MyFitnessPal™ and check to see if it is in the connected apps tab. 
Now it is connected and any information or workouts that you log in there will show up in your MyFitnessPal™ account. 
So you can use this to connect to Runkeeper or other fitness apps, or you can use it to connect to your Apple Watch, Fitbit or other fitness tracker for myfitnesspal. Most of the apps that you use for fitness can be connected to MyFitnessPal™. Some of the most popular apps that connect well are: 
MapMyRun
Polar Flow
Garmin Connect
Fitbit Trackers
Withings Health
RunKeeper
Misfit
Cyclemeter
Training Peaks
FINIS Swimsense
Goji Play
Microsoft Health
And More!
What If It Doesn't Sync? 
There is nothing more frustrating than technical issues. Luckily, MyFitnessPal™ usually doesn't have too many glitches, but it occasionally does happen with every app and device. Here are some ways to fix syncing issues, if you have them. 
Connect The Apps
As mentioned earlier, you can check to see what apps are connected to the MyFitnessPal™ in the Apps and Devices tab. If you do not see your app in there, then they are not connected, and you can move through the steps outlined above to connect them to each other. 
If it shows that the apps are connected, and information isn't syncing, you can try to disconnect them and then reconnect. 
Force Sync
You can also force a sync by adding some kind of exercise to your MyFitnessPal™ diary. This will force your app to sync. If you add it in manually, it's like pulling your newsfeed down to generate more data. 
If none of that works, and there are still problems, then check out this guide from MyFitnessPal. You can also contact the support team. 
Fitbit App Vs. MyFitnessPal
Some people might wonder why you would want to use MyFitnessPal™ instead of or along with the Fitbit app. They both track basically the same information, so why don't people switch over? There are a few different reasons for this.
Calorie Counter
Both the Fitbit app and MyFitnessPal™ count calories and track them throughout your day. However, many consumers complain that the Fitbit app pales in comparison with MyFitnessPal™ when it comes to the calorie intake tracker. The Fitbit app will often take forever to use the barcode function to track calories and more times than not will end up not being able to recognize the barcode in the end. 
It also takes a long time for Fitbit to record a new food that you have never recorded before. The input process is just a pain. MyFitnessPal™, on the other hand is primarily made to track calories and this is it's time to shine. It is a very quick process to input food. 
Since most people have a diet that changes from day to day, this is an issue that people come into contact with a lot if they are using the Fitbit app. It is worth it to have both apps on your device and sync them so you can have the most fluid process possible. 
Social Platform
Both Fitbit and MyFitnessPal™ have a social platform aspect to it. There are groups you can join to challenge yourself and you can have friends and comment on people's posts. This is a great way to encourage each other. If you've been on MyFitnessPal™ for a long time, you might have groups there that you like to stick with even if you have the Fitbit app to pair to your fitness tracker. This is another reason people with the Fitbit app use both apps for their tracking. 
Universally Enjoyed
Pairing dual apps is not just limited to the Fitbit app, however. Many people who use Apple, Samsung, Garmin, or any other tracker will use MyFitnessPal™ because it is so user friendly, can pair easily with other apps, and has the social platform that they are used to. 
Is MyFitnessPal Accurate?
Many people wonder if MyFitnessPal™ is accurate. MyFitnessPal™ is basically a calorie counter with a few other tricks up its sleeve. It estimates your BMR basal metabolic rate based on your gender, age, weight and height. 
It will give you a good target range of how many calories you should intake based on your activity level and your BMR. If you want to maintain your weight, it will give you one target range, if you want to increase or decrease your weight then you will be given a different target range. 
If you stay under your calorie intake goal, you will probably lose weight, however it isn't a given necessarily. MyFitnessPal™ is very clear that your BMR is just an estimate. You cannot calculate someone's metabolic rate very accurately by just inputting information. There are other factors involved and really too many for any computer to easily and accurately estimate. That being said, if your activity level is normal to high and you are careful about portions and have a healthy diet, you should see results. 
What If You Don't See Results?
There are some health reasons why some people hold on to weight more than other people. Genetics and disorders do affect your metabolism a great deal and they should not be underestimated. 
If you are eating under your calorie target intake and you are active and you still aren't seeing results there are a few things you can do: 
Get a Smart Scale
There are smart scales out there like the Fitbit Aria 2 that can calculate not only your weight but also your body fat percentage and your BMI. Sometimes you can be getting off-scale victories, and they are just as important as on-scale victories. If you are not losing any weight but your body fat percentage is down, that is a really great and healthy thing to celebrate! The problem is that it is harder to see your progress even on your tracker. 
If you pair your fitness tracker with a smart scale, you will be able to keep an eye on some of these other victories as well. 
Watch What You Eat
You might be staying under your calorie goal, but the food you're eating could be poor quality food. If you are eating greasy or sugary things, you might be hanging onto the pounds, and it's likely that you're more hungry than you need to be as well. 
Conclusion
Overall, MyFitnessPal™ is one of the most popular free fitness tracking apps on the market. There are several fitness trackers compatible with MyFitnessPal™ out there and you are sure to find one that does all the things you want it to and will fit into your price range. 
Last update on 2023-01-22 / Affiliate links / Images from Amazon Product Advertising API