Watches are accessories that have been valued for centuries. Some watches have sentimental value. Many watches just look attractive or professional. Even though fitness trackers commonly have a display watch face, they don't always fill the hole in someone's heart for accessories that a watch can. So, for all the people attached to their watches, here's the burning question: Is it Ok to wear fitness trackers with a watch?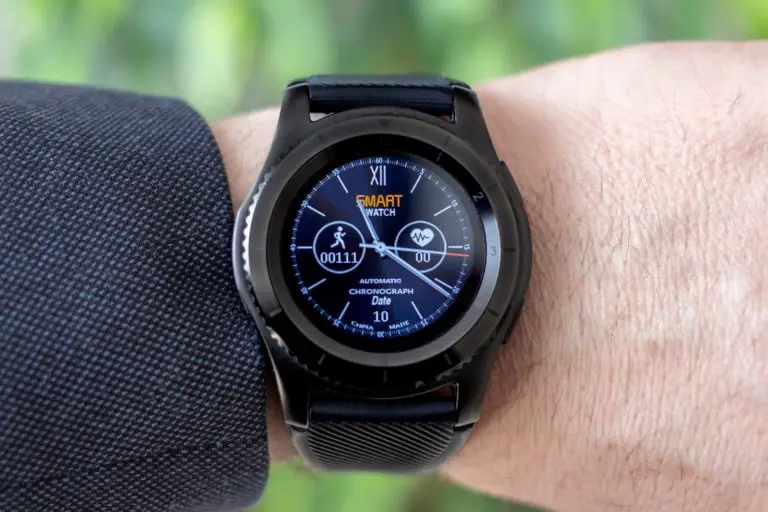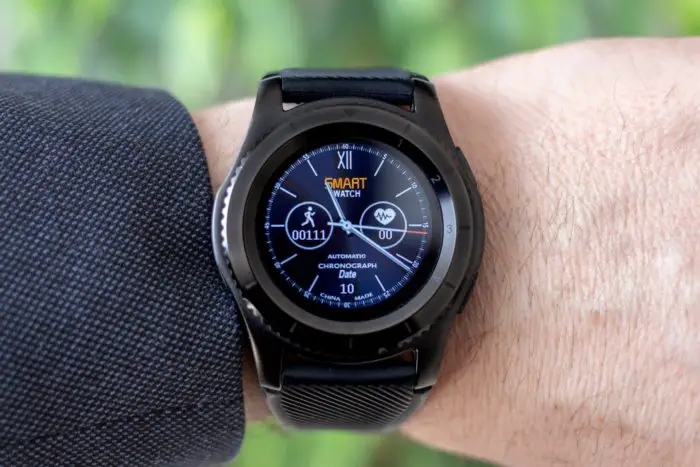 The short answer is: you can absolutely wear fitness trackers in conjunction with a watch! There's no fashion police. However, if you want to wear a watch and a fitness tracker at the same time, it might look a little odd unless done the right way. Here are some ways to wear your watch and fitness tracker and have the best of both worlds.
Non-Wrist Options
Many people like the look of an analog watch and prefer to have a reliable watch that doesn't need to be charged regularly, and for these reasons, they hold onto their traditional watches. However, you still may want to track your fitness level regularly. Here are some options that free up your wrist from the fitness tracker if you want to keep your day to day watch on at all times.
Chest Straps:
If you are looking to have the absolute most accurate heart rate reading possible in a fitness tracker, then you will want to invest in a chest strap. Even the best smart watches and wrist fitness trackers cannot get as accurate a reading as a chest strap because of the constant movement at the wrist level. 
This will obviously be hidden from view, if you want to wear a fitness tracker with your watch.  However, the chest band is not really an option that you will want to wear throughout your day since it's not as comfortable long term as a wrist fitness tracker. This option is typically only used during a workout routine.
Here are some of the best chest strap fitness trackers: 

My Zone MZ-3
Garmin HRM Tri
Wahoo Tickr X
Ring:
Fitness tracker rings are a more recent addition to the fitness tracker family, and though they may not be as popular as wrist options as of yet, they show some real promise. With this option, you can have constant fitness tracking while working out, sleeping, and just going about your day without the distraction of wanting to check your progress all day long, since there is no screen. Most of the smart rings are compatible with both Android and iOS, and you can check in through your phone or computer whenever you want. 
One of the best benefits of the ring is that it blends in completely. Each brand has different designs that you can pick to best suit your style. No more worrying if your fitness tracker goes with your outfit or if you can wear your analog watch with it. Some of these rings are so stylish they could double as a wedding ring, though you don't want to get too attached in case you want to upgrade down the line.
Here are some of the great rings on the market today:
Motiv Ring
Oura Ring
ORII Smart Ring
Binq Ring
Mclear Smart Ring
Armbands: 
Another non wrist fitness tracker option is the armband. Like chest fitness tracker, the armband is typically more accurate for heart rate because of the decrease in friction when compared to the wrist fitness tracker. And similar to the chest strap as well, armbands are typically only worn during exercise, which doesn't make them a great fitness tracker for daily movements. 
Here are a couple of armband trackers:
BodyMedia FIT Advantage Armband Weight Management System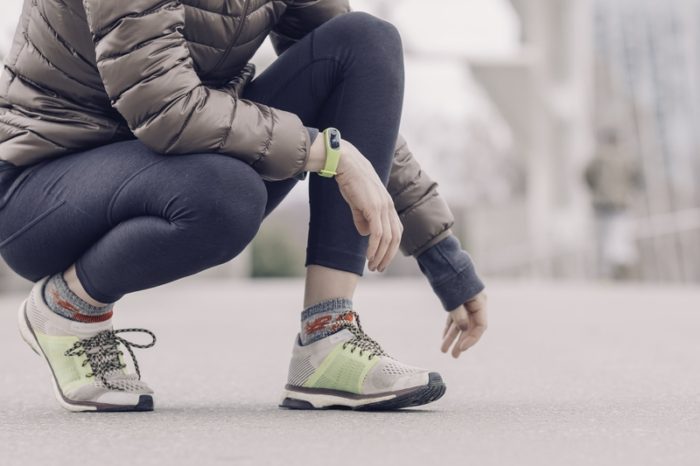 Smaller Fitness Trackers
If you still like the comfort and accessibility of having a wrist fitness tracker, then the above options may not be something that you are interested in. In that case, if you have a special watch that you want to wear regularly in conjunction with your wrist fitness tracker, you can always wear them on different wrists, which will not draw too much attention to them. However, you can do one better and get one of the slimmer options available on the market.
There are a lot of options for slim fitness trackers, so you may want to do a bit more research on this site about which ones are the best. You have a lot of options to search through, so you have a lot of freedom to customize your style to what you want. 
Here is a list of slim fitness trackers:
Garmin Vivosmart
Huawei Band 3 Pro
Fitbit Inspire HR
Garmin Vivosport
Honor Band 5
Garmin Vivofit 4
Samsung Galaxy Fit e
Under Armour Calypso
Jawbone Up
There are also many countless cheap options for fitness trackers out there that have varying levels of performance. The list above includes a variety of some of the most highly reviewed fitness trackers. This doesn't mean that they are all at the highest price point. Getting the right fitness tracker for your needs is something very personal to you. Make sure that you check out all the prices and features and find something that works for you. 
Hybrid Watches
Smartwatches tend to be a bit more bulky than your typical fitness tracker, and it would look pretty awkward to wear one of those with another analog watch. The great thing about smartwatches though, is that several of them can take on the look of a typical analog watch. So if you are wanting to wear an analog watch just for the look of it and you didn't realize there are some very classy looking hybrid watches on the market, check out some of the awesome hybrid smartwatches put out by some great designers.
Here are some of the wristwatch options that function as smartwatches but can look like analogs: 

Garmin Vivomove HR
Fossil Hybrid Smartwatch
Men's Fossil Q Explorist
Withings HR Hybrid
Misfit Vapor
Samsung Galaxy Watch
Fossil Commuter
Misfit Command
Kate Spade Scallop
Check out our post on fitness trackers that look like watches if you want to find out more.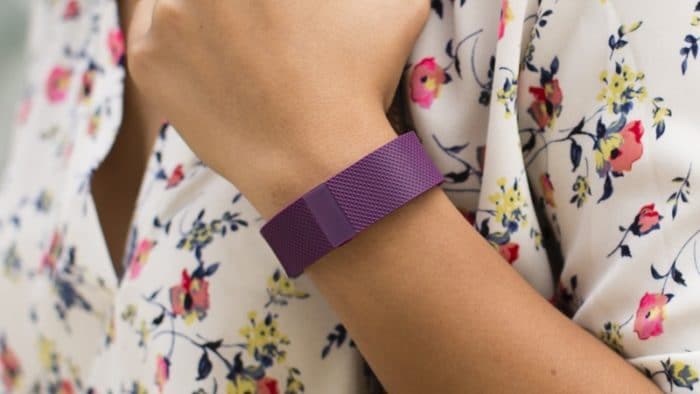 Disguises
Of course, there are some fitness trackers that don't even have the look of a wristwatch, which may be more up your alley if you really want to wear both at the same time. These fitness trackers look more like a high end piece of statement jewelry than a fitness tracker. Luckily, stacking bracelets and watches is very trendy at the moment, so you can even put these fitness trackers on the same wrist as your analog watch if you want to without getting any weird looks. 
Here are some of the most stylish fitness trackers out there that can pass for a bracelet. 
Leaf Urban by Bellabeat
Staulino Women's Fitness Watch
Misfit Ray Activity Tracker
Fitbit Flex 2
Moov Now
Jawbone Up2
Accessory Bands
If you have come to the bottom of this extensive list and you still haven't found something that fits for you, consider just getting an interchangeable band for some of the slimmer fitness tracking models. 
There are several bracelets, anklets, and bands that will work with these fitness trackers and help them blend in. Some of the most versatile accessories come from third party sellers who are selling bands compatible for the Fitbit Flex 2, so if you're in the market for a fitness tracker and you want options like this, check out the accessories first. 
The fitness tracker game has expanded so much in the last few years that you are sure to find something that you are comfortable wearing every day. And if you want to switch it up every once in a while, find a tracker that has a lot of accessories available. One thing to remember though, is that the next version of the tracker will keep coming out, so if you want to hang on to your specific tracker for a long time and you want a variety of accessories to go with it, then buy what you can now before vendors stop producing them and move on to the newer model.
Last update on 2023-01-22 / Affiliate links / Images from Amazon Product Advertising API